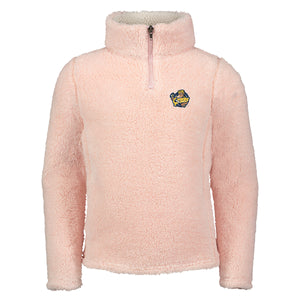 Light pink, sherpa 1/4 zip with embroidered logo.
On Wednesdays, She Wears Pink
Think Pink? Darcie and the Otters team absolutely did! This fashionable, warm, stylish Sherpa is about as chic as it gets - but functionable as well! My niece is the star of the show in this piece of apparel. How does the Otters' Den do it?!