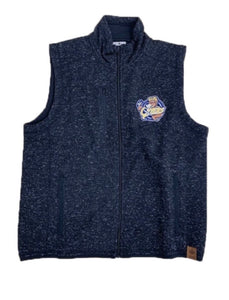 100% polyester black full zip vest with zipper side and chest pockets. Embroidered primary logo on the left chest. Light weight and very warm!
Great fit and quality
My youngest son loves to wear vest and we have had it the last 2 seasons. The quality and fit is excellent and it's a great look with any of the otter's other gear! Color, quality, and material is 5 stars!
Great Vest...and a great value!
I purchased two vests during a Wednesday Otter's Den sale...one for me and one for my son...
The quality is exceptional and the vests are beautiful! I think they are lightweight enough for multiple season wear, but also will keep you warm those nights outside!
They went above and beyond to add a note to my son's vest, as it was a birthday present, AND, they arrived before they were expected!
Highly recommended!
Fr. Bob