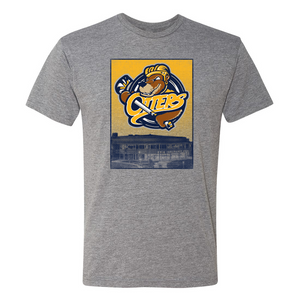 Grey t-shirt with the Primary logo above the Erie Insurance Arena.
otter t shirt
purchased a 2X and the shirt was humongous compared to a 2X in Canada. Resembled a tent rather than a Tshirt
return process was to difficult so I gave the shirt to a friend that it would fit. Sizes should contain a fitting Guide such as most Amazon clothing items.
i wish to purchase a shirt to support a new hockey player in your ranks but i have no idea what size to buy