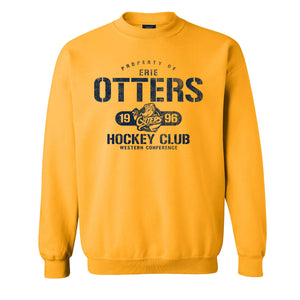 Gold crew neck sweatshirt with navy print. 60% cotton, 40% polyester.
Great customer service
We ordered these and weren't sure they would arrive by the day we were driving down to the game. I called and spoke to Darcie and she made sure we got them on time. That's service. Darcie is awesome! The sweatshirt is so comfortable!